Job Ads (before & after)
Rework of existing job tool ads.
I was asked to re-work an existing ad series with a good deal of design freedom...as long as the gradient behind the logos and dog stayed. So, I went for what I think of as a "cleaned up campy". Small hints of retro detective and a lot of white and fresh colors.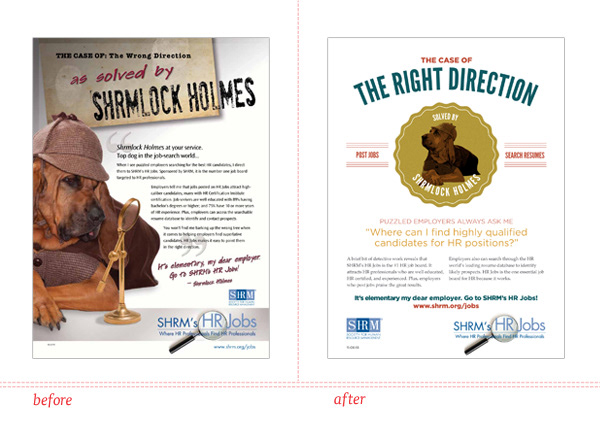 In later iterations of the ad the text was simplified leaving the design even more paired down. The two columns of text looked too repetetive to the info on either side of the seal (and more often were greatly unbalanced) so also 
we moved to a one or three column layout depending on the copy.