This summer I went on a little craftiness tear making freezer paper t-shirts stencils for my husband, friends, sisters and assorted babies. Here is a sample of the shirts which mostly progress shots as I've already given them all away!
First we have "The Elders of the Internet know who I am" for my husband the IT Crowd fan.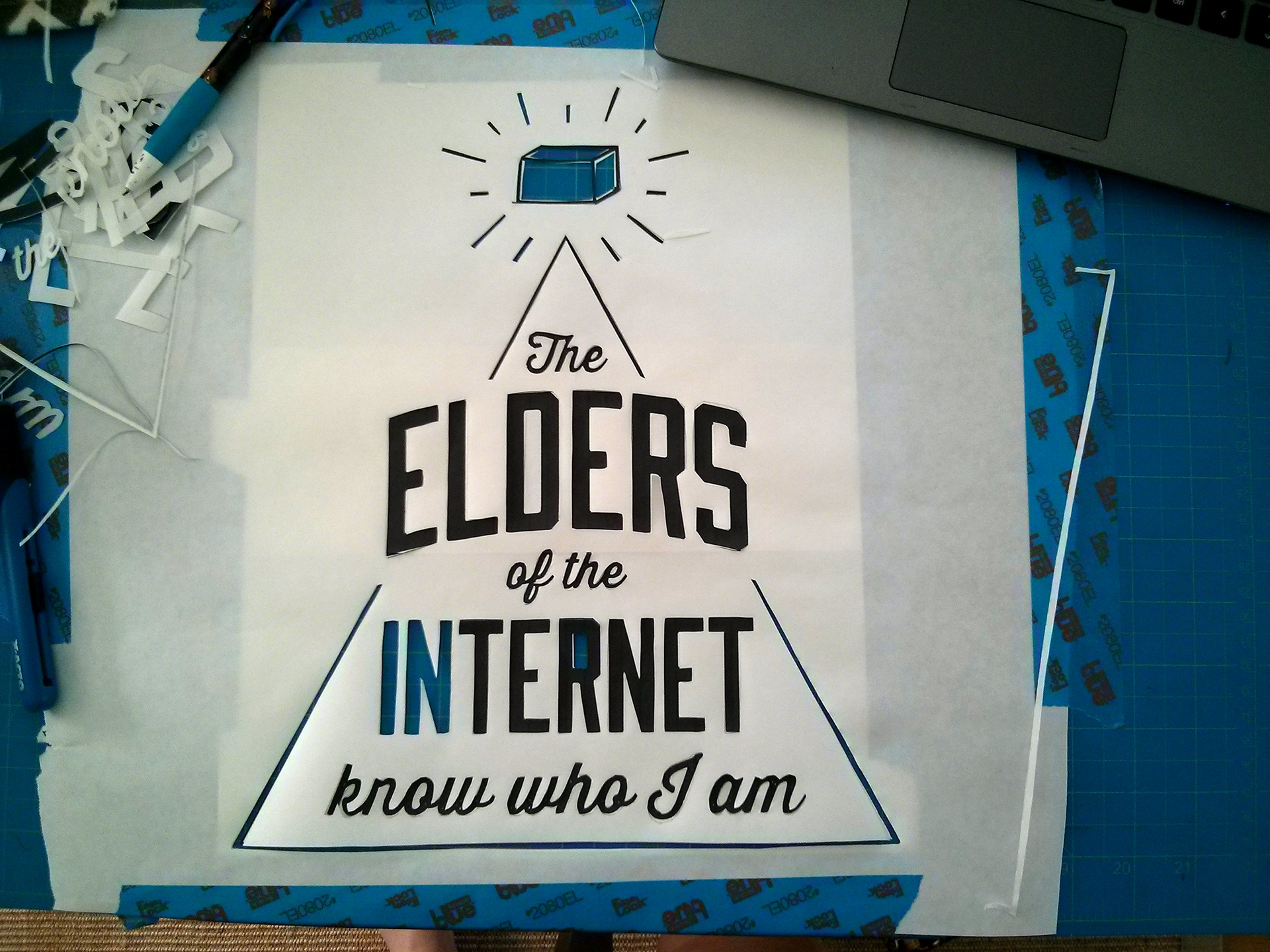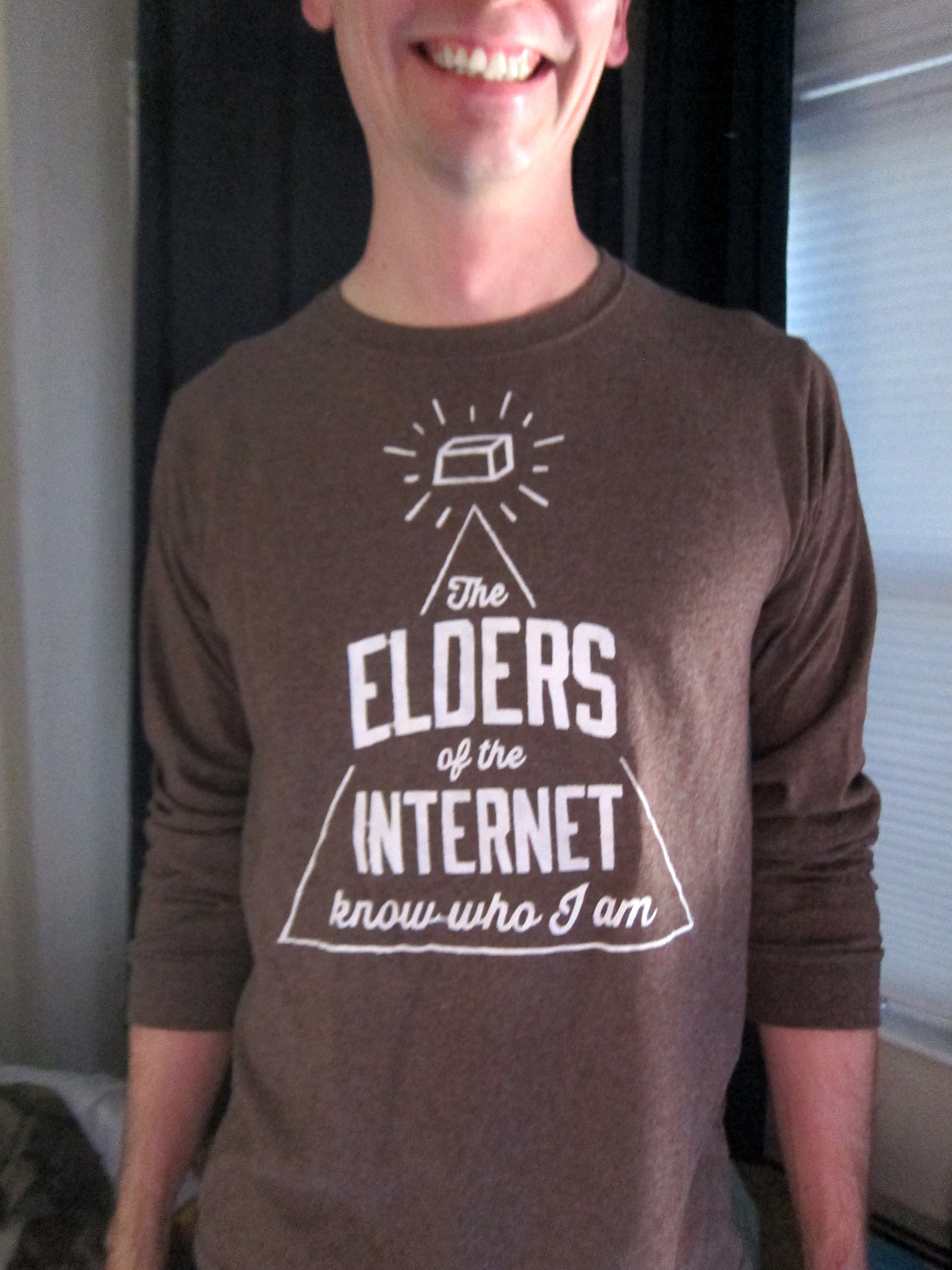 Second is "If it's physical, it's therapy" for my sister who is getting her doctorate in physical therapy .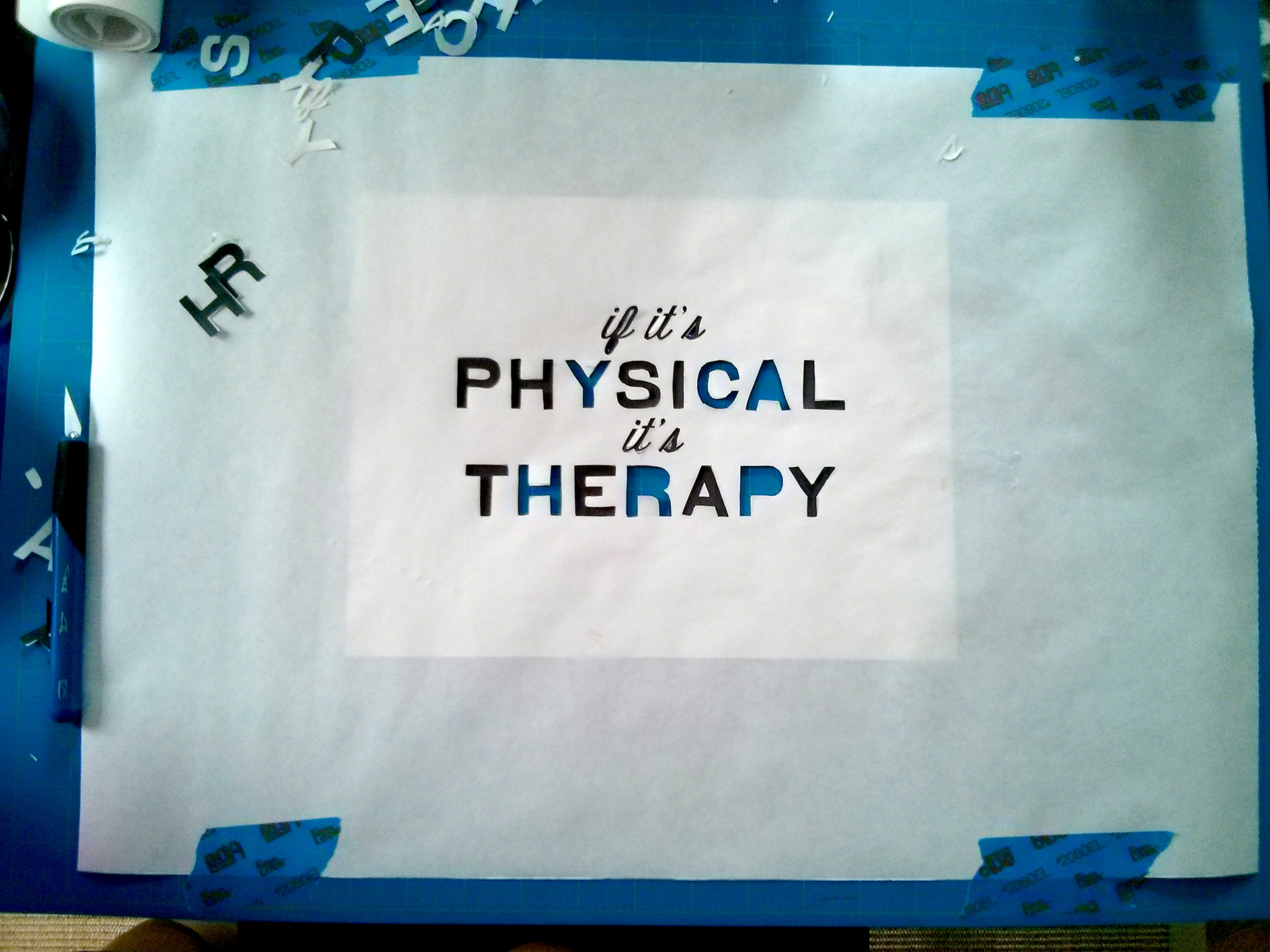 Third, a onesie for all new parents: "My parents don't need your advice. Shh!" Note: these don't go over so well with grandparents when you give them as gifts at a shower. :)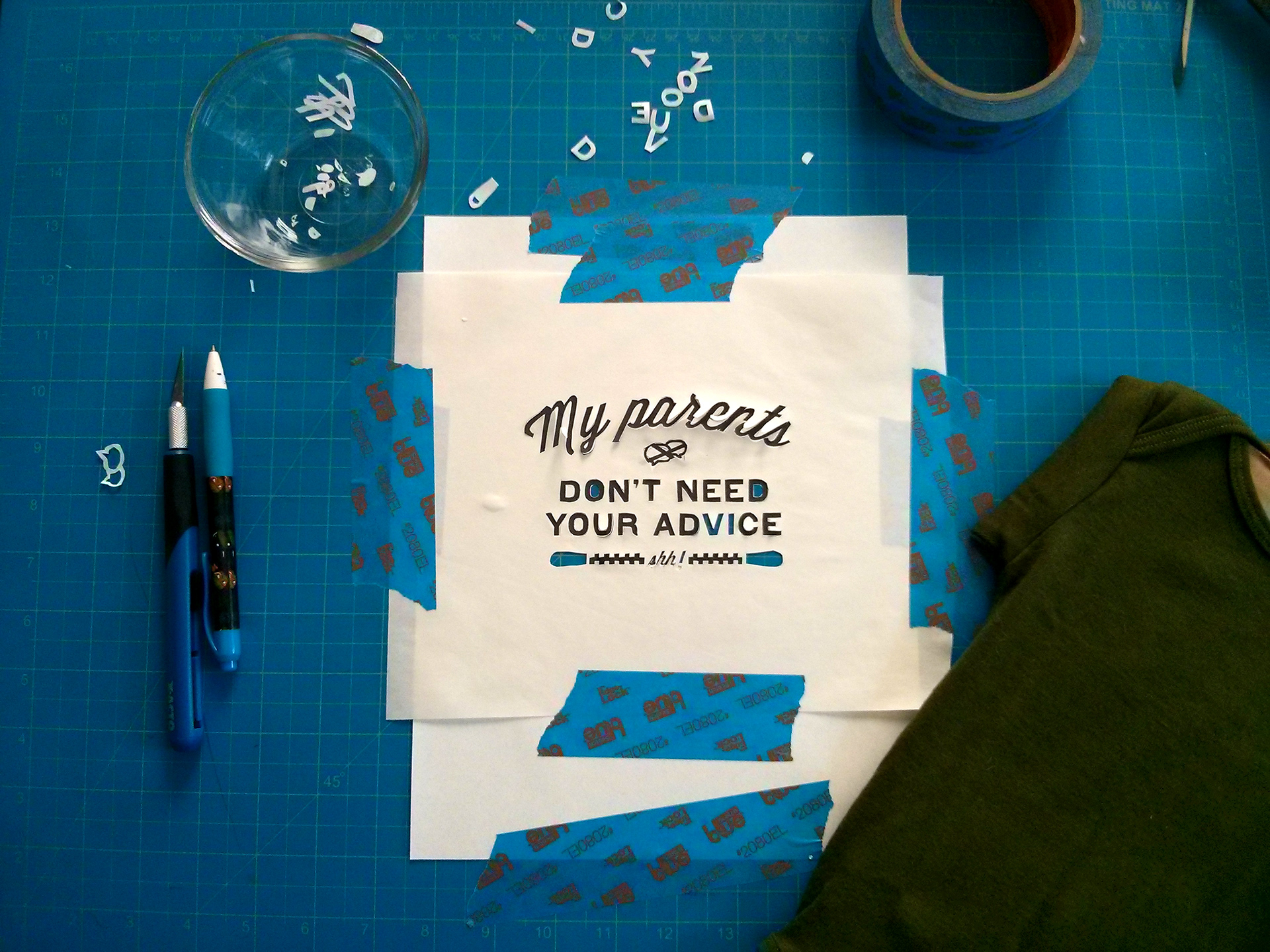 Here is the a little more about how the process works. You layer a print out of the design under the freezer paper and carefully cut out all the shapes keeping the counters (and, as I learned after a couple, carefully labelling those counters). Then you iron on the freezer paper to your desired shirt. (See below)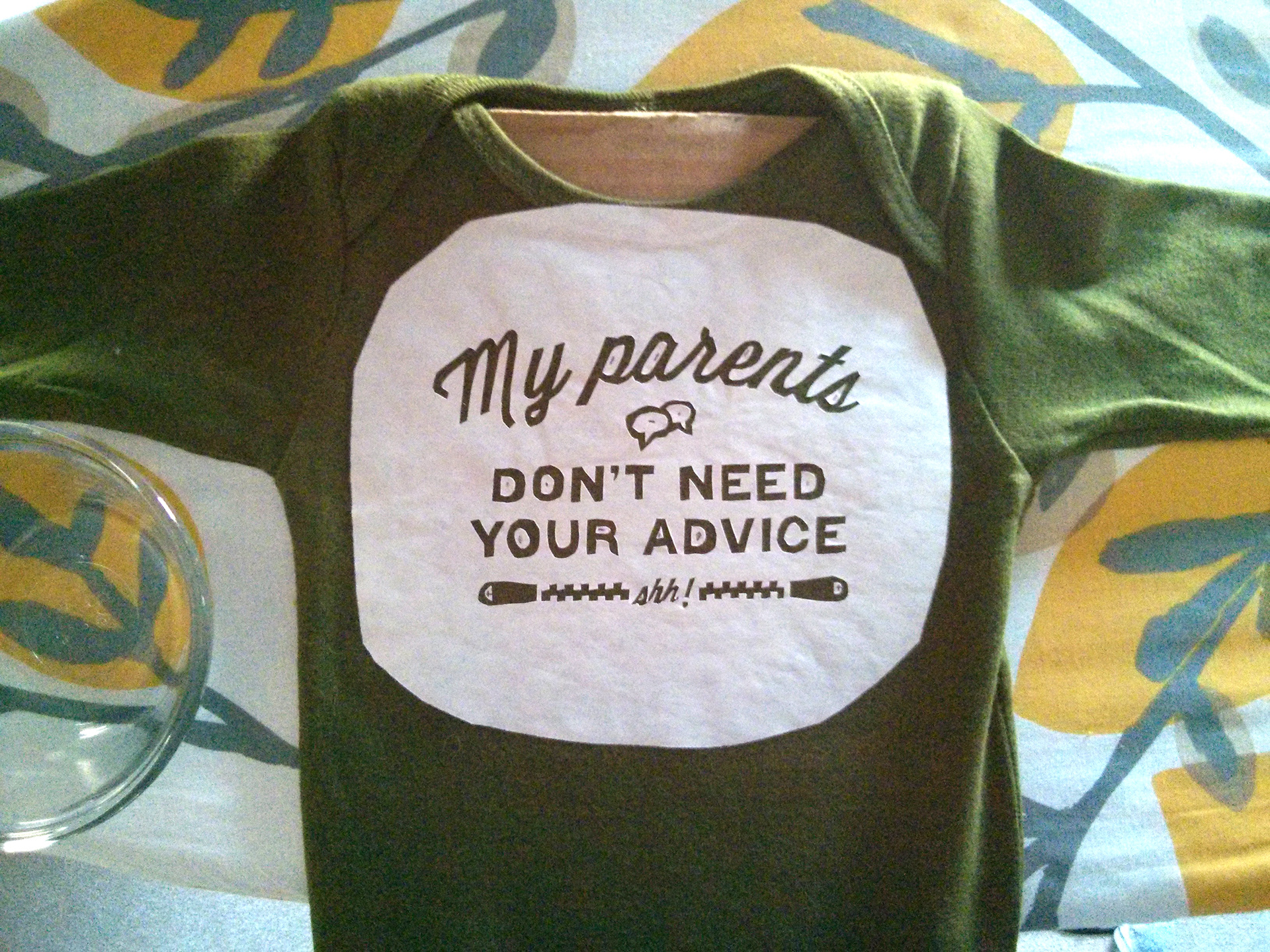 Next you carefully dab on fabric ink. I've been using Tulip brand but it's a little stiffer in the end than I'd like. Let it dry, add another coat if necessary, let THAT dry and peel off the freezer paper-- voila! Hand printed shirt.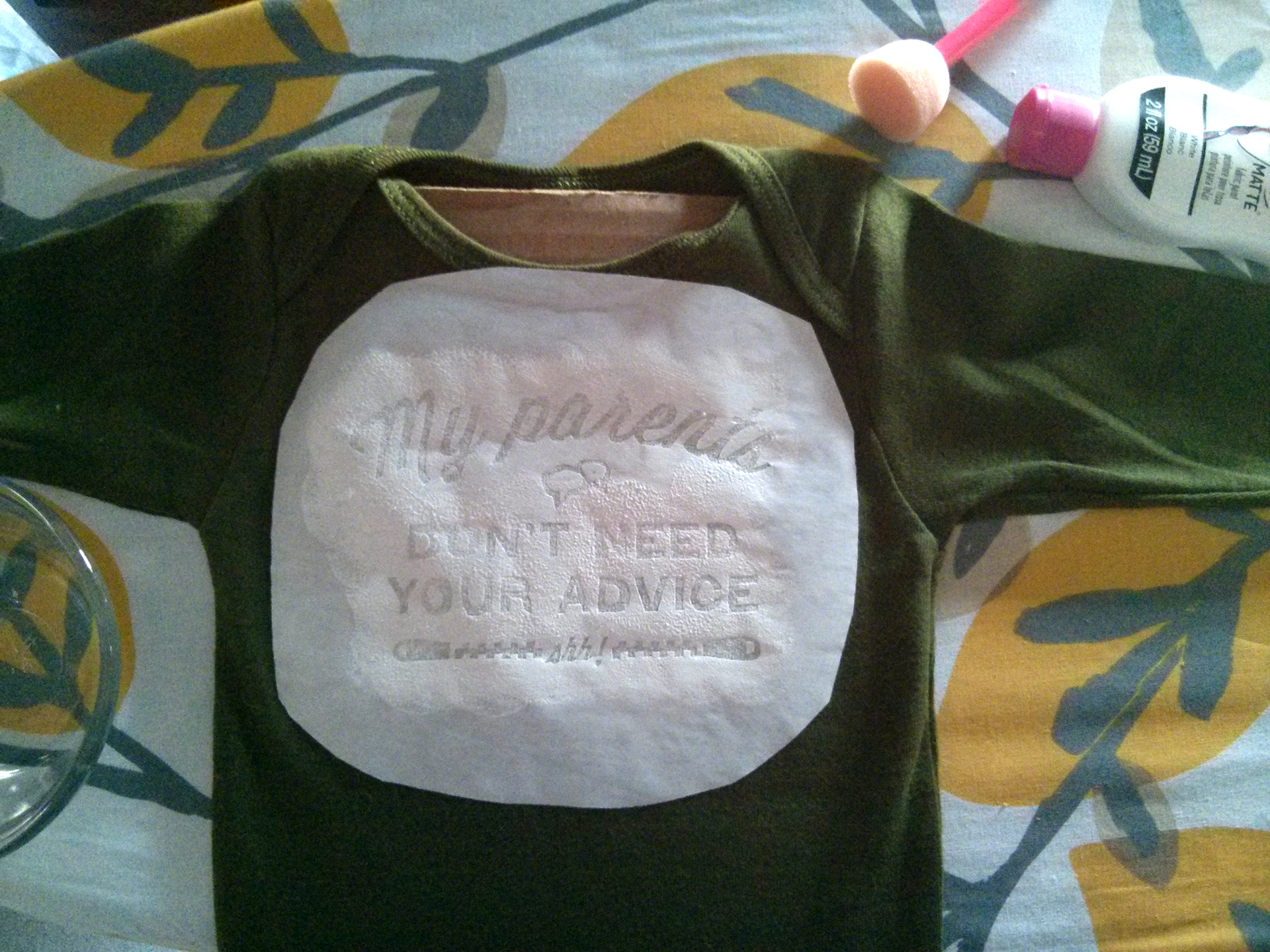 And lastly, my dear friend rockin' her brand new "At least it's not cat piss" shirt. Something I'm told cat owners can relate to. (Dog person, myself)